Fish in a pouch
"Filete Empapelote" or "fish in a pouch". Fish fillet the likes of tilapia, sea bass, swai or any firm white fish is seasoned then wrapped in aluminum foil or parchment paper then baked for 18-20 minutes or depending on the size and thickness of the fish. Onions, tomatoes, shallots, bell peppers or spring onion may be included in the pouch along with a creamy sauce with Cajun seasoning or just paprika, salt and pepper and lemon juice. The list of possibilities is endless- whatever your heart desires.
But in conjunction with my somewhat healthy eating mode, I didn't make any rich sauce for the swai fillets. Instead, I just whisked olive oil, parsley flakes, salt and pepper together to brush on each fillet then I sprinkled 21 seasoning salute on top.
on each fillet then I sprinkled 21 seasoning salute on top.
Served with lime slices (I ran out of lemon) it was another guilt-free dinner with the veggie rotini (flavored with spinach, tomato and beet) I made. That also didn't have any sauce. Just tossed with heirloom tomatoes which I wilted in garlic olive oil, salt and red pepper flakes then topped with fresh mozza.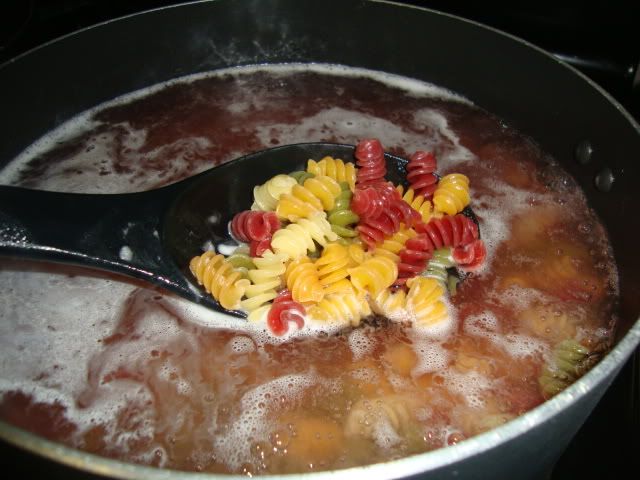 For my salad fix, I had grilled chicken salad for lunch from EPL which is basically a mix of shredded iceberg and Romaine lettuce, pico de gallo salsa, corn, cilantro, Cotija cheese, tortilla chips with creamy cilantro lime dressing. Their grilled chicken for their salad is too salty for my taste so I had to order an extra chicken breast for my meat. Nothing beats homemade salad but... well.. can't have it all the time.