Thanksgiving 2011
It was a case of oven versus me- and the winner is ...
Even with a defective oven, I simply refused to give up my little Thanksgiving menu and was able to serve a decent turkey dinner on the table. The oven door did jam many times while I was doing the turkey but I was able to nail it anyway. Brining overnight really brings the turkey to the highest level of deliciousness. I really don't mind preparing the brine- it's the easiest part anyway. While last year's brine solution involves a lot of ice cubes this one is different. It has a touch of Alton Brown and Pioneer Woman's recipes with a little touch of me. Just mix together apple cider vinegar, water, kosher salt, brown sugar, orange peel, orange juice, crushed garlic, cinnamon stick, bay leaves, rosemary and thyme; bring to a boil and then cool completely before submerging the turkey in it and just let it chill in the fridge up to 16 hours. For the ingredients and exact measurements of the brine, I used the following:
3 cups apple cider vinegar
2 gallons cold water
5 cloves crushed garlic
1-1/2 cup kosher salt
2 cups light brown Sugar
3 tbsp black peppercorns
5 whole bay leaves
orange peel (from 3 large oranges) + the juice
1 cinnamon stick
2 tbsp fresh thyme
4 tbsp fresh rosemary
The next step is washing off the brine in preparation for roasting. I just put it in a colander, turned on the tap and just let the bird bathe in clean water. I made sure I rinsed the cavity as well.
Next step is preheating the oven to 500 degrees F while I chop an apple and onion which I nuked for five minutes with quarter of a cup of water, cinnamon stick, rosemary and thyme. The mixture is then stuffed into the cavity after the turkey is patted dry.
Then canola oil is rubbed generously over the whole turkey before it goes on to the roasting pan into the oven.
The 500 degrees F temperature is only for the first 30 minutes and then it is lowered to 350 until it's done which should be an additional two hours.
I made gravy and corn bread, which I unfortunately forgot to take pictures of. We don't really care that much for stuffing but corn bread is a must in our table. I guess, all the activity in the kitchen wore me down a little bit and I just wanted to sit down and enjoy our dinner. Also included in the menu are corn chowder, orange-spice pumpkin cake with cream cheese frosting and toasted walnuts and sweet potatoes baked with brown sugar, unsalted butter and mini marshmallows. I've grown accustomed to sweet potatoes because I prefer its creamy texture. It gets even better with the marshmallows.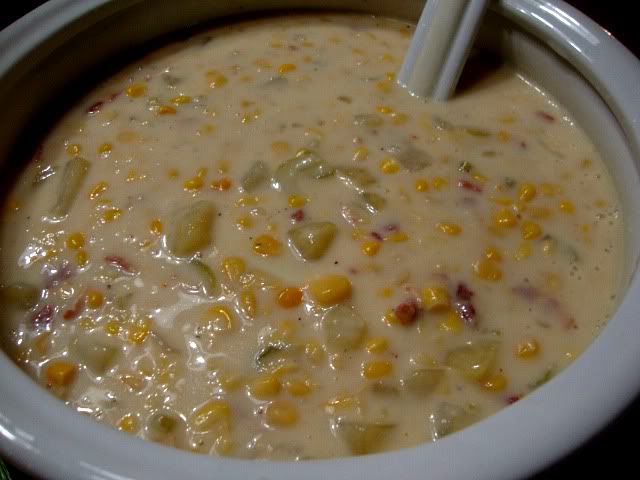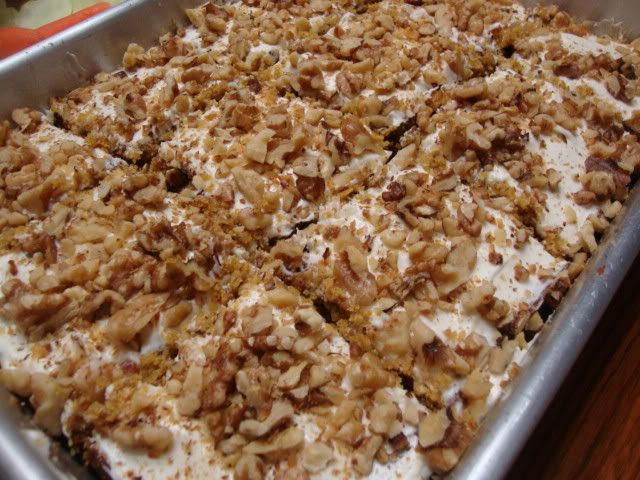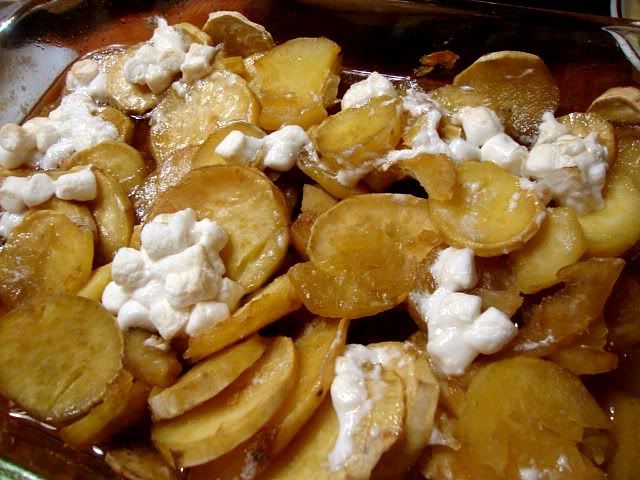 More than the sumptuous dinner and the fun in preparing it, there's so much to thank God for and for next year, here's hoping no more oven issues.