Oven Baked Pork with Potatoes & Asparagus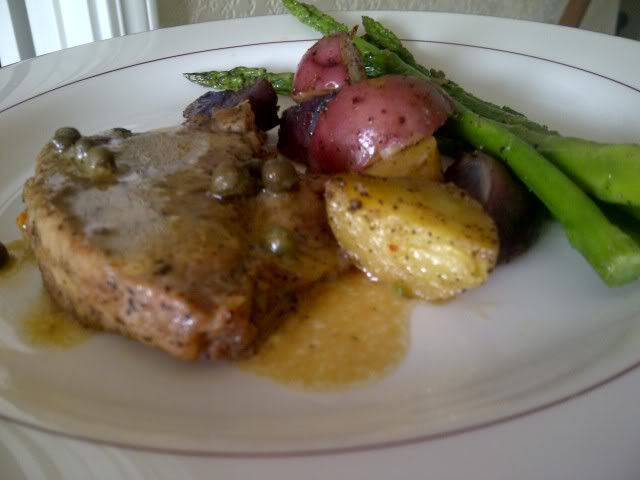 This was dinner two weeks ago but I just didn't have time to blog. I just thought I must- even a late post because this is such a delicious dish and I just want to share it with you. Pork in my mind is not getting the credit it truly deserve and that is just sad because pork is delicious, even when you try to cook the not too sinful part which is the white meat. With the right seasoning and herbs, and when cooked to its perfect tenderness, it is a winner and this recipe is one I am truly proud of.
Ingredients:
2 lbs sliced pork butt, no fat
2 lbs potato medley (red, yellow and purple potatoes)
1 bunch of asparagus
fresh rosemary
3 tbsp extra virgin olive oil
2 tsp cracked black pepper
2 tsp salt
For the pork marinade:
juice of two large lemons
1 tbsp fresh thyme
1 tsp fresh cracked black pepper
2 tsp sea salt
2 tbsp 21 seasoning salute (optional)
Procedure:
Prepare the asparagus by snapping off the ends and peeling tough part with vegetable peeler.
Blanch in salted water then rinse with iced water. Transfer to a colander to dry and set aside
Slice the potatoes and toss in 3 tbsp extra virgin olive oil, two tbsp fresh rosemary and 2 tsp salt
Transfer to a baking dish
Bake at 375 degrees F till fork tender
Add the asparagus spears and toss to coat with oil and seasoning and cook till lightly toasted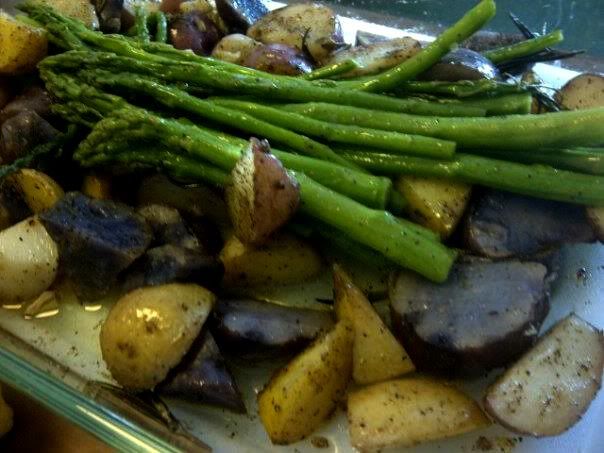 Marinate the meat in lemon juice, salt, pepper and thyme overnight or at least 2-3 hours before cooking
Heat two rounds canola oil in a skillet over medium high heat
Brown both sides of each piece of meat just for a nice golden color
Transfer to a baking dish and pour the marinade on the meat
Cover with aluminum foil and bake at 350 degrees F for fifty minutes
Remove foil and cook for ten minutes more. The meat should be half swimming in its natural juices. Scoop the pieces of meat and transfer to another platter
Pour the drippings into a sauce pan making sure to scrape the bottom with a spatula.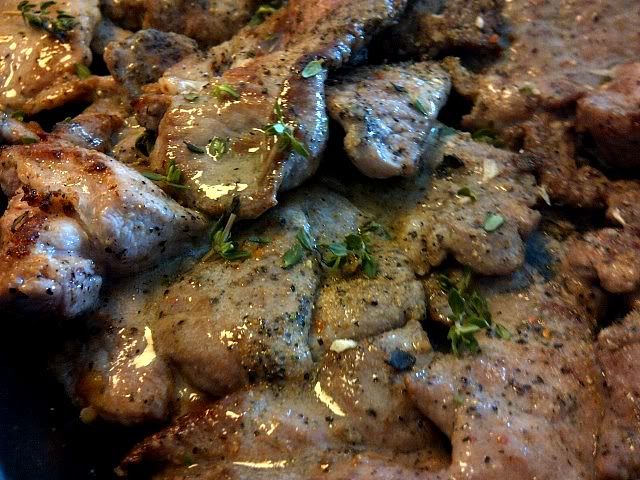 For the sauce:
Add half a stick of unsalted butter; a cup of chicken broth or water and juice of a big lemon
Season with pepper (I also used 21-seasoning salute)
Add two tablespoons capers and simmer until it thickens a little
Pour over meat and serve with potatoes and asparagus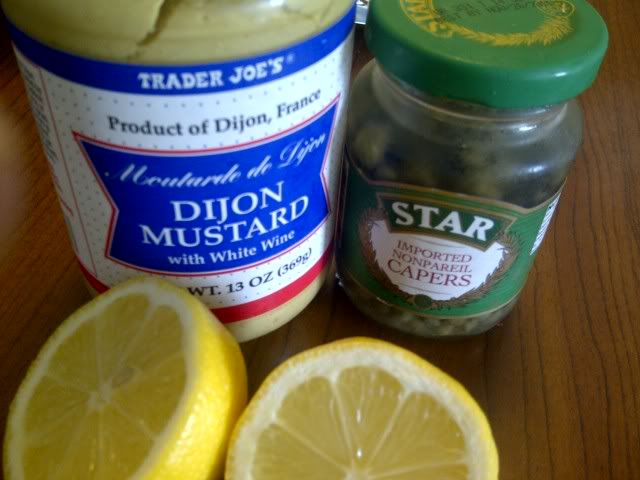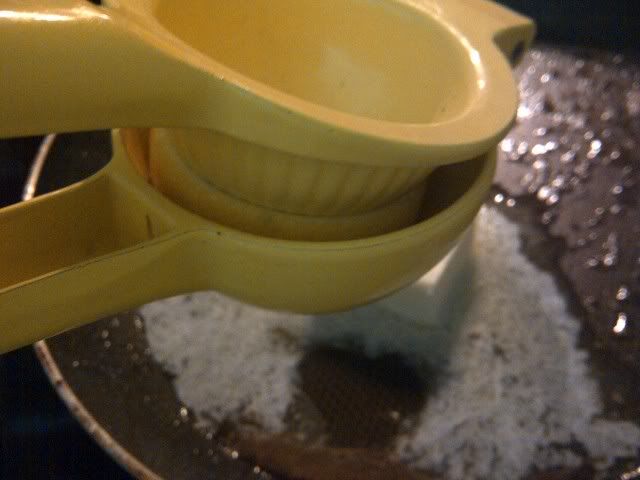 Serve with steamed white rice or dinner rolls
Enjoy!